Contact Us
Name: CNC CUTTER LIMITED
Tel: +86 15171412223
Whatsapp:+86 15171412223
Skype: MOONIDY
E-mail: moonidy@cnc-cut.com info@cnc-cut.com
Add: East Lake High & New Tech Development Zone| Wuhan 430079 | China
Contact us On Line.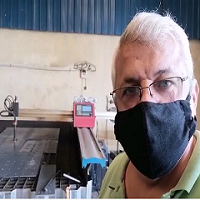 CNC CUTTER LIMITED portable cnc plasma cutter serier working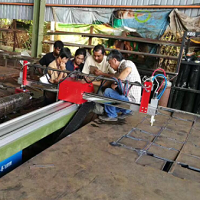 CNC CUTTER LIMITED portable pipe cnc cutter serier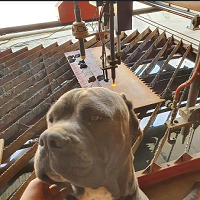 CNC CUTTER LIMITED gantry CNC plasma flame cutter serier working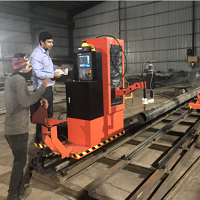 CNC CUTTER LIMITED heavy pipe cnc plasma cutter serier working
Portable plasma cnc cutting machine, similar structure with crossbow, can be plasma cnc cutting, and flame cnc cutting...

Customized heavy gantry CNC plasma and flame cutting machine CCL-GH, customized for oversea client, specically with 650mm+ width beam, metal hose, international famous brand components etc; durable in high heat cutting situation....

CNC plasma cutter compact gantry type finished installation...

Stainless steel plasma cutting by our portable cnc plasma cutter machine CCL-P. CNC plasma cutting machine is suitable for all kinds of metal cutting, materials can be stainless steel, carbon steel, aluminium, alloy etc....

Our mini cnc plasma cutter at site. This mini cnc plasma cutter is our P-1530 with LGK-120IGBT, it was purchased by a estate project, and after the estate finishing, machine will be move to another project for continue servicing....

Gantry cnc plasma cutting machine with water tank...