Plasma cnc cutters should have strict using rights
We all know that cnc plasma flame cutters use hard enough to cut hard metal, so if any thing happens, to hurt the human body is certainly a matter of ease, this time we need to have a more stringent topic for the use of a related tool or conditions.
How to maximize the increase, for these cnc flame plasma cutting machine a topic of use of changes, in fact, is also very important for us, in the process of plasma cutting machine use, should be digital use of the right to add the corresponding use of the requirements, Guarantee that only a specific person can open such a tool, because as a tool, its power is very great, even metal can be cut open, not to mention other things this time if the operation of non-standard, or by people who do not understand this tool to operate, it is easy to cause other losses inside the factory Although it is possible to avoid the appropriate tools, but other injuries are difficult to avoid, this time requires us to the use of this cutting machine to specify the right to use.
In fact, for the relevant plasma cutting machine conditions to be defined, or by a variety of factors to define, the use of the right person must understand the correct operation of the machine tool class process, and its own health is relatively stable, so as to maximize the use of this tool to ensure a safety, And in the next process, the use of related metal appliances can also be resolved through the corresponding process.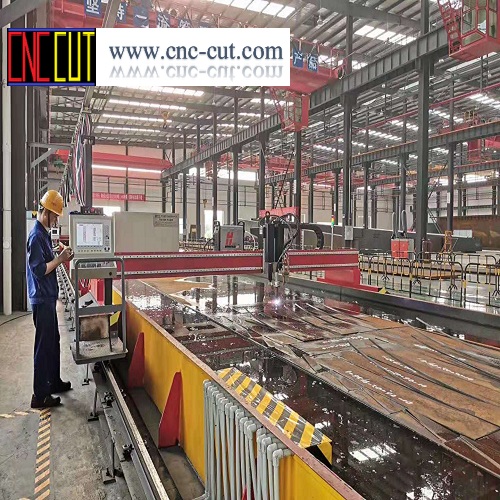 Gantry cnc plasma and flame cutting machine with cleaning system