Contact Us
Name: CNC CUTTER LIMITED
Tel: +86 15171412223
Whatsapp:+86 15171412223
Skype: MOONIDY
E-mail: info@cnc-cut.com
Add: East Lake High & New Tech Development Zone| Wuhan 430079 | China
Contact us On Line.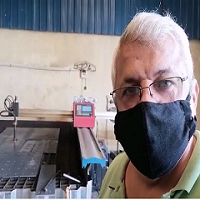 CNC CUTTER LIMITED portable cnc plasma cutter serier working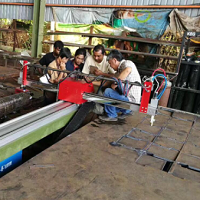 CNC CUTTER LIMITED portable pipe cnc cutter serier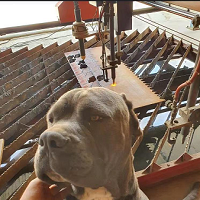 CNC CUTTER LIMITED gantry CNC plasma flame cutter serier working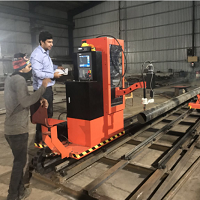 CNC CUTTER LIMITED heavy pipe cnc plasma cutter serier working
Plasma gas function and selection...

Flame cutting is also known as gas cutting or oxygen-fuel cutting. The CNC flame cutting machine uses the thermal energy of the gas flame to pre-heat the workpieces to a certain temperature. Then it ejects high-speed cutting airflow to melt the metal and release heat to achieve the purpose of cutting. The commonly used flame cutting gases include acetylene, propane, liquefied gas, coke oven gas, n...

Currently, most sheet metal cutting applications—especially below 6 mm—are mainly done by fiber cutting systems, CNC CUTTER LIMITED also recommended you so. The fiber laser cutter is a kind of metal cutting CNC machine. It irradiates a high-density laser beam to the metal surface, and the energy released by the laser melts the metal. The laser head moves above the metal sheet along a certain route...

Here CNC CUTTER LIMITED introduces the four most common CNC metal cutting machines: laser cutting, plasma cutting, water-jet cutting, and flame cutting. Each machine has its respective advantages, disadvantages, and applicable uses. Among them, the fiber laser and plasma metal cutting machines and flame metal cutting machines are the most popular ones. In addition, CNC CUTTER LIMITED also briefly ...

Identifying bearing quality in CNC cutting machines...

In order to reduce material loss, CNC cutters need to type cutting parts, similar to the steps completed with sample software, many users with the CNC industry contact time is not long, so this specific operation is not very understanding, the following give you a specific analysis:...

Effective measures for cutting heat deformation of cutting machines...

Plasma machine and gas cutting machine cleaning is a standardized process that ensures the accuracy of the next use process, so many CNC cutters themselves also need to be cleaned regularly or irregularly to ensure that the dust or debris left inside is preserved. These will not have a significant impact on the next cutting effort....

What determines the difference in the price of cnc cutters, cnc plasma cutter, cnc flame cutter and cnc laser cutter?...

Does the plasma or flame CNC cutter all need a computer?...