Gantry CNC Flame Cutter
Gantry CNC Flame Cutter CCL-GL with large gantry structure, can be with single or multiple CNC flame cutting heads; meanwhile also can adopt the flame strip cutting heads for several strip cutting one
Gantry cnc flame cutter CCL-GL by CNC CUTTER LIMITED is one of the most classical metal sheet cnc cutting machines. It provide your fabrication shops with the efficient and most simple CNC cutting solutions. In order to maximize the gantry functions, you can adopt multiple CNC torchs and strip torchs.
Box shape+18mm metal plate welding beam, dual driving gantry structure, release gravity and stress, ensure good condition in long life.

Reasonable gantry size:3.5m-5.5m, suitable for most kinds of metal sheet.

Simple structure, divided basis and cutting platform, good rigidity, easy installation and disassemble, not weight limit to cutting material.

Taiwan linear guide+fine finished train rail+G6 rack and pinion, Powerful Servo+Planetary gear box; perfect running precise and stable transmission.

Ball screw torch height controller, accuracy and safte.

Separated electric cabinet and CNC controller, world wide famous components, safe operation, easy maintaince.

Heavy beam and rail(24Kg), strong and stable enough for huge scope.

Powerful CNC Controller with functions of break point & power off restoration, kerf compensation, common figures library, auto nesting etc.
Beam Width (X axis): 3.5m-5.5m

Rail Length (Y axis): 6m(can be lengthened)

Effective Cutting Width: 2.5m-4.5m

Effective Cutting Length: 4.0m(can be lengthened)

Cutting Mode: CNC flame and/or Stripe flame

Flame Cutting Material: Carbon steel

Flame Cutting Thickness: 5-200mm

Cutting Speed: 0-6500mm per minute

Optional item: Extra cnc plasma head/ cnc flame cutting head/ Strip head/ Japan Panasonic servo/

NC Plasma generator(power source)
Good News: Above available free update to heavy gantry structure in 2021 !!!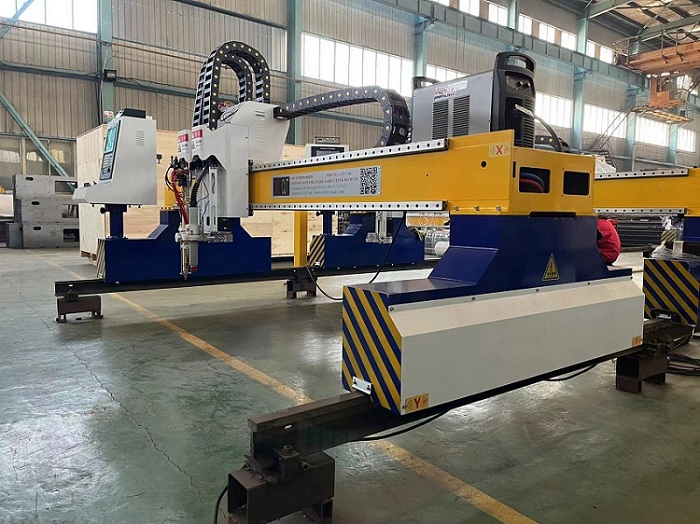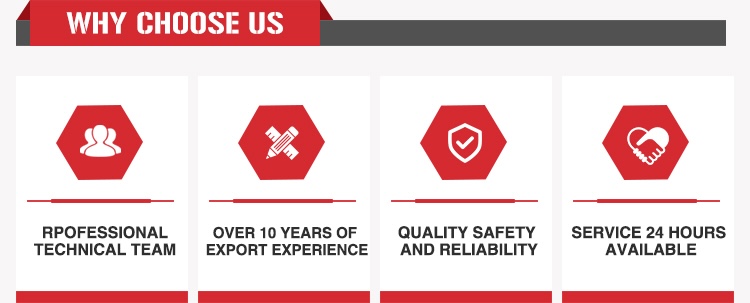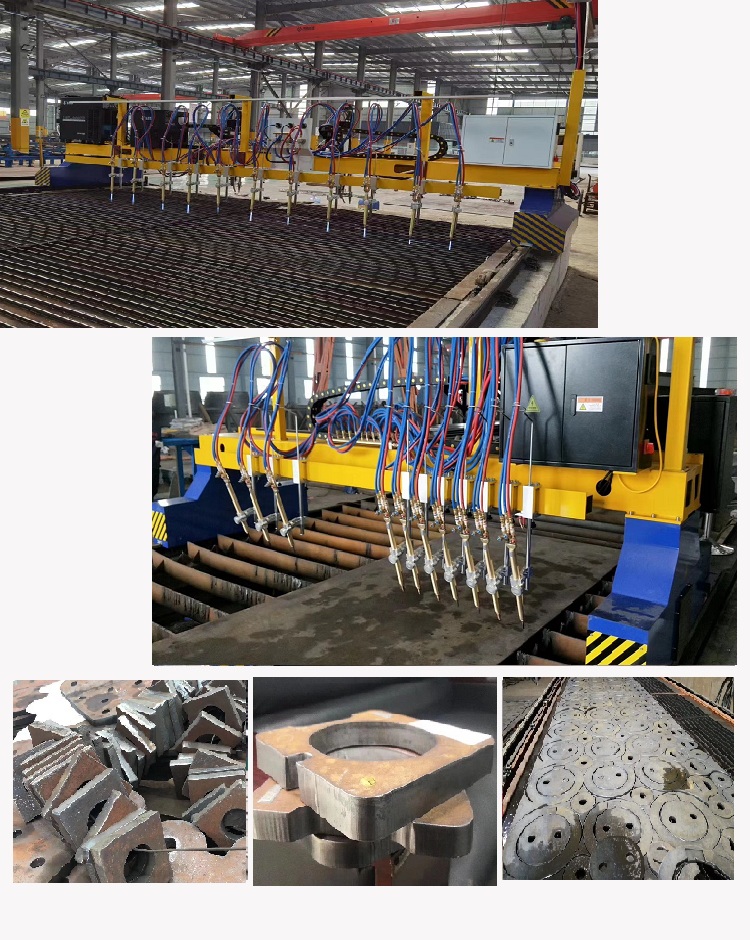 Related Products