CNC Plasma Flame Cutting Machine for Metal Pipe
CCL-T32 is with 3 axis-2 interact axis, Suitable for round metal pipe diameter 30mm-300mm, 60mm-600mm etc without bevel cutting. Depending on metal pipe material and wall thickness, you can select CNC
*Overall structure
*Operation is simple
*Suitable for pipe diameter 30-1000mm.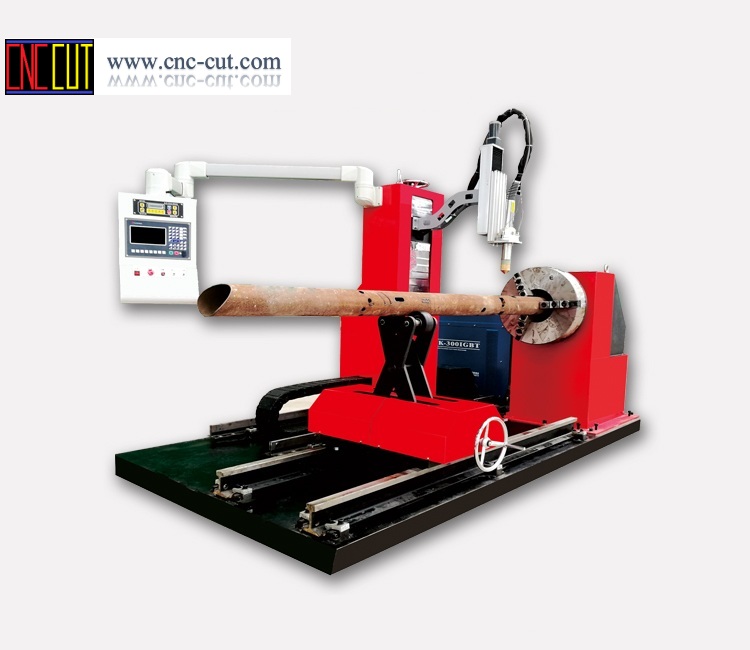 Parameter:
Item

Parameter

CNC Control Axis

2/3

Cutting pipe length

6-12m customized

Chuck Size

250#

Cutting pipe diameter

Φ30mm-Φ300mm; Φ60mm-Φ600mm(Customized)

Max loading weight

>3000KG

Pipe Ovality

≤2%

Running precision

±0.2/m

Torch up down distance

210mm

Flame cutting thickness

Piercing:5mm-50mm/ Rim:150mm

Plasma cutting thickness

0.1-25mm

Cutting Speed

Flame cutting way 700mm/min

Plasma cutting 0-6500mm/min
Feature:
Traditional manual pipeline cutting processing is low efficiency, low processing accuracy; CCL-T32 pipe cnc cutting machine processing used a model, auto cutting, high speed and efficiency.

The CCL-T32 cnc cutting machine series of CNC pipe-line Cutting machine is designed for the requirement and research and development of pipeline intersecting line cutting of the proprietary automation equipment;

CCL-T32 cnc cutting machine is for automatic calculation and cutting of steel pipe and non-ferrous pipe at the junction of the intersecting line hole, intersection line end, elbow (shrimp festival) etc;

CCL-T32 pipe cnc cutting machine can carry out the calculation of the intersection line of various intersecting forms of the supervisor and several branches without operator calculation and programming, just input the pipe radius and intersection angle of the pipeline intersecting system, the machine can automatically and conveniently and complete the multi-axis linkage control, cutting out the intersection line of the pipe, the intersection line hole and the welding bevel, achieve intersection line cutting of supervisor or branch pipe.

Application areas: Bridge, power, petrochemical, building structure, shipbuilding heavy industry, metallurgical machinery.
Function:
CCL-T32 pipe cnc cutting machine adopts digital control, the number of equipment control axis of 3 axes, can be optional according to user requirements;

CCL-T32 pipe cnc cutting machine system with strong programming capabilities, also with other professional building design software, to achieve CAD/CAM functions.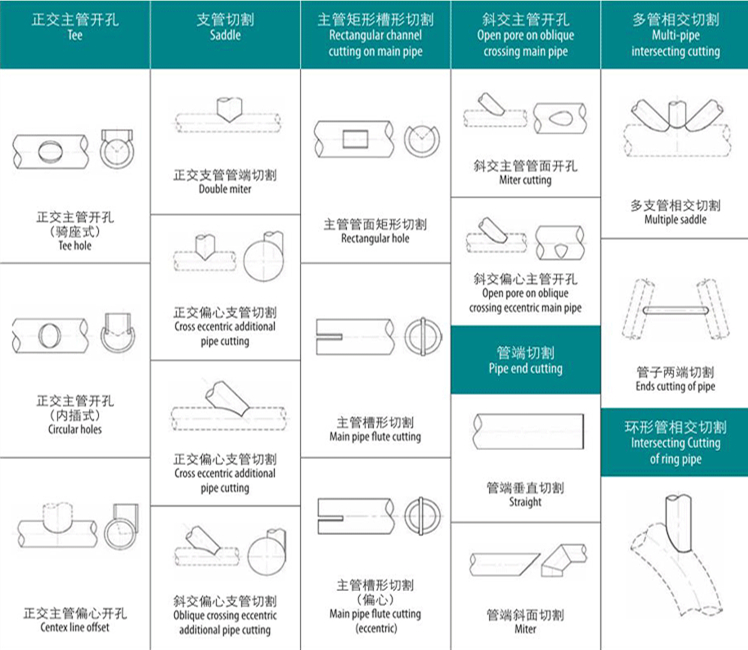 Related Products