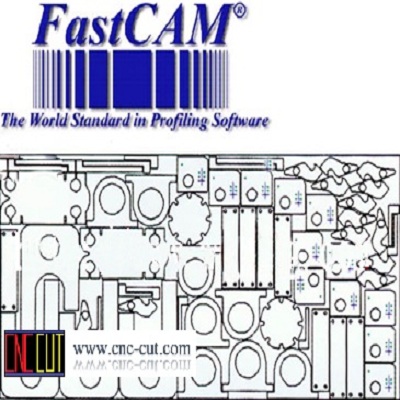 Fast CAM
Fast CAM, Smart nest, Star CAM "Cut fast, cut well, cut to save" Buy and use a good CNC cutting nesting software, reduce steel waste!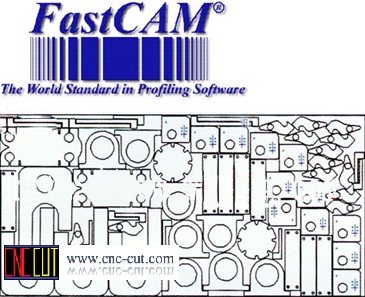 "Cut fast, cut well, cut to save"
The purchase of CNC flame plasma cutting machine is undoubtedly to improve cutting efficiency and cutting quality. Traditional manual cutting and car cutting due to low cutting speed, poor cutting quality, has been unable to meet the high-volume, high-efficiency cutting requirements. Secondly steel prices increases, buy and use a good cnc cutting nesting software, reduce steel waste!
FastCAM® Programming & Nesting Software for Plasma, Oxy, Laser & Waterjet is a total NC solution for 2D steel shape cutting; You can Draw, Path, Nest and Cut from the one system. FastCAM® allows people at a shop floor level to start profile cutting with the minimum of training. Affordably packaged and priced to suit your needs.
CAM CNC Software Series for Plate Shape Cutting with integrated 2D drawing, tool pathing, true shape nesting, code verification & NC generation, offering a complete low-cost solution to profile cutting.
The FastCAM® System has been designed to draw, nest and cut metal as simply and efficiently as possible. Ease of use is as important as the high levels of materials utilization and optimization the software provides.
FastCAM® is more affordable and far less complex than other systems. Easy Editing & Verification of geometry combined with one step nesting makes the system instantly productive. FastCAM's long experience in heavy plate fabrication makes the system ideal for even the largest construction jobs. The FastCAM® System is used successfully in Service Centers, Shipbuilding, Mining, Steel Fabrication, Metal Fabrication & Sign Cutting.
FastCAM® supports all combinations of machine and controller as well as ESSI, EIA and ISO NC languages in both inch and metric. NC output can be Absolute or Incremental.
Where drawing information exists electronically, FastCAM® has an extremely Powerful CAD interface that cleans and compresses code ready for quality cutting. FastCAM® can read or convert DXF, DWG, DSTV, StruCAD and IGES file formats.
FastCAM® offers various editions with different levels of automation to suit your needs and budget. For repetition cutting, where there is no need for nesting, we offer the simplest, lowest cost solution with our FastCAM® NC Edition.
Purpose built:
*Best Fit, Best Value for Metal Profilers and Fabricators.
*Affordable and easy to use. Minimum training required.
*Support for all additional machine processes; marking, text marking, drilling, multiple torches, multi-torch nesting, multi pass single torch bevel cutting and more.
*Compatible with most popular cutting equipment and industry standard file formats.
*CAD Compatible - DXF layer support for different processes.
*Tool Path Generation and Code Verification.
*Choose from drawing only, no nesting, manual or automatic nesting.
*Inch & Metric.
*International software (Multi-language interface).